October/November Favourites | 2017
Hey Guys x
I've decided to do my October and November faves in one post. This is because I waited so long to do the October ones, which would mean that I'd be putting up a November favourites post in two weeks, which just makes no sense.
Anything that I fall in love with at the end of this month will go into my December Faves.
Anyway, let's get on with the post - it's a long one!
Favourite Movie (1): The Big Sick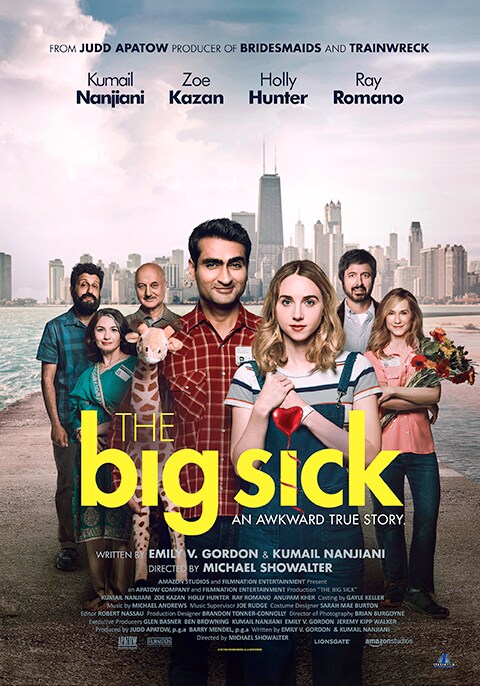 A review of this incredible film is coming, so check back on my blog in a few days. But just to give it the briefest of introductions, it's a powerful love story that has to overcome both illness and cultural differences, and I loved every second of it.
Favourite Movie (2): Thor: Ragnarok
Again, a review of this is coming very soon, so I don't want to talk about it too much here. But, if you read my blog, you know how much I love Marvel, and you know how much it means to me. So I just feel like it's important for me to say that this film does deserve the hype it's getting, I loved it!
Favourite Movie (3): Wonder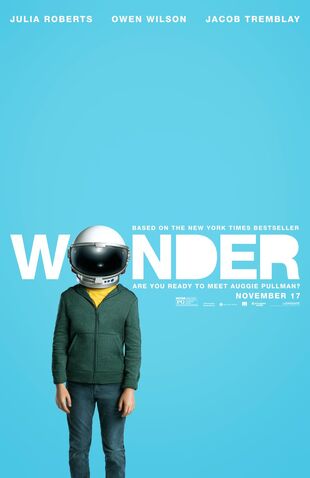 I've already reviewed this film, so obviously I don't want to repeat what I've already said.
Here
's the review, if you want to read it. But I loved the film so so much. It's a perfect copy of the book it was based on and I can't wait to see it again!
Favourite TV Show (1): Parks And Rec
I'm currently on season 6 of this show and I'm completely loving it! Like many sitcoms, it's about a group of friends and co-workers, and the different paths that their lives take. At the moment, I'm loving the character arcs of Ann and Chris, they're two of my favourite characters! And in addition, Leslie and Ben are one of my favourite TV couples of all time. The show is so funny, and it gets better with every episode. I can't wait to watch the rest of it!
Favourite TV Show (2): Rick And Morty
I am incredibly late to this show. I didn't think I would like it, but I started watching it anyway to give it a chance, and I am so glad I did! For anyone that doesn't know, it's about a grandfather and grandson who go on adventures together, but it's so much more than that, and so much better than I could explain through words on a screen. Give it a chance if you haven't, you won't be disappointed!
Favourite Song: Too Good At Goodbyes
Sam Smith is incredible. Everything he touches turns to gold, and this song is no exception. You've probably heard it by now because it plays so often on all of the music channels, but if you haven't, listen to it. It's a powerful, emotional song about loving someone less every time they leave you, which I'm sure many people can relate to. I can't wait to see what Sam Smith does next!
Favourite YouTuber: Jaack
Maate
If you have even one negative feeling towards those 'big' YouTubers that everyone seems to be in love with, Jack is the YouTuber for you. He says what other people don't, and he doesn't care about the backlash that he gets from this. I'm gonna talk about one specific video of his later in this post, but
here
's his channel - see for yourself what one of the most honest people on YouTube has to say.
Favourite Music Artist: Demi Lovato
Demi Lovato has been one of my favourite music artists for, I don't even know how long. However, she's here again because of her live version of her song 'Father', from her album 'Confident'. There's nothing I can say that even does justice to her voice, or her song, so just listen, watch, and learn from a true vocal master.
Favourite Celebrities: Tom Hiddleston, Taika Waititi, Mark Ruffalo and Chris Hemsworth
Yes I'm talking about all four individually - I told you this would be a long post!
Tom Hiddleston
Tom is my bae of the month, I'm basically in love with him as an actor and as a person. He's one of the only actors that I am interested in who has successfully, amazingly, conquered theatre, TV and film. Everything he does it amazing because he's an amazing actor, whether he's playing a spy, a super-villain or a Gothic romance 'hero'. Honestly, check out some of his work because he's incredible - especially as Loki in the MCU!
Taika Waititi
Taika directed Thor: Ragnarok, as well as a bunch of other stuff that I haven't seen yet (and 5 episodes of the first season of the Inbetweeners!) and I just love him. I love his style, I love his personality, I love his skill as a director, I love the attitude that he has towards movies, I just love everything about him. I've wanted to be a film director for a while now, definitely over a year. For the last month or so, I've been feeling unsure about whether or not I could do it. But watching interviews with Taika, and seeing how he approaches his movies instilled me with a new bout of confidence. So if/when I fulfil my dream of becoming a film director, I'll owe a lot of what I do to him.
Mark Ruffalo
I've loved Mark for such a long time, he's one of the only actors that I've consistently watched through childhood and to adulthood. He just seems like the nicest, sweetest guy in the world. If you follow him on twitter, you'll see the way that he's really passionate about the things that he cares about, including people. Just in general, he cares a lot about people, which is so nice to see. As well as that, he accidentally live-streamed the first 10 minutes of Thor: Ragnarok, which was absolutely hilarious and made me love him even more. And, he's also an amazing actor. I watched 'Foxcatcher' for the first time last night, you should definitely check it out!
Chris Hemsworth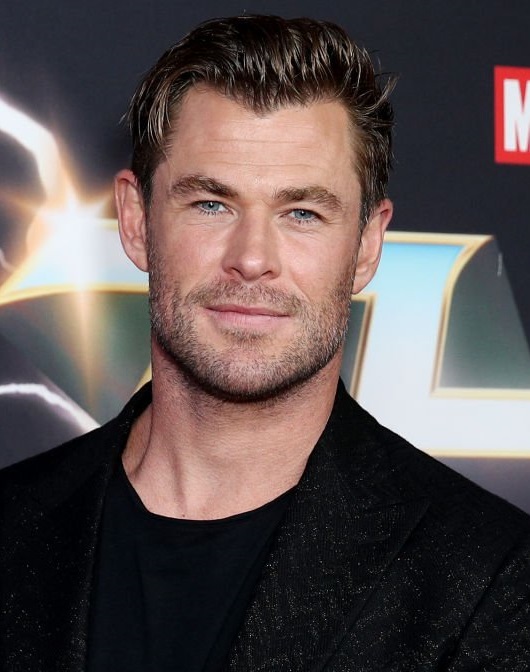 If you look at the four main Chris's of Hollywood (Hemsworth, Evans, Pratt, Pine) Hemsworth has never been my favourite. However, recently I've been really getting into him. Mainly because I've only just found out how funny the guy is! He's freaking hilarious! And this has come across in the latest Thor movie. His comedic talents and timing are spot on, and they really made me find a love for him that I didn't have before. He also seems like a down-to-earth genuine guy, and I can't wait to see him in more films!
Favourite YouTube Video: Zoella's £50 Advent Calendar
So, JaackMaate did a video where he opened Zoella's £50 advent calendar and gave a completely honest review. He wasn't worried about being overly nice about the produce dur to her being a bigger YouTuber, and to be honest, I'm really glad about that because it's nice to have someone telling the truth. The calendar is a nice idea, the design is pretty, but the products in it are not worth £50, and I think it's really awful that parents of impressionable children have to pay so much money for mundane items because of the name that's on the packaging. Jaack went into a lot more detail about this, so check out his video, but in general, I do agree with most of what he said. Feel free to form your own opinions on the product!
Thank you for reading!
What have been your favourite things this month? Let me know in the comments!
Lou xx