Get Out | Film Review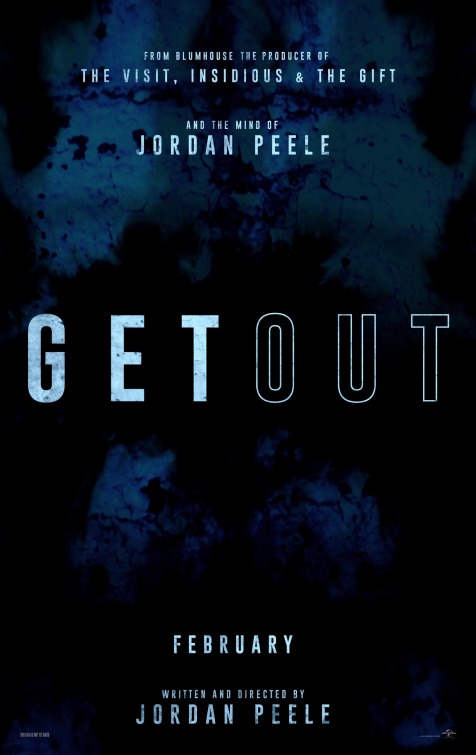 Hey Guys x
I know I've been rubbish with my posting this past two months! But I've decided that I'm not apologising for it because I definitely should not be apologising for putting uni work above my blog at this moment.
But blogging will definitely be a top priority after May, when I'm done for the year!
Now, let's talk about Get Out!
There has been so many reviews and opinions about this film since it came out, I thought I'd add my two pennies worth here on the blog!
This film is about a guy called Chris who is taken by his girlfriend Rose to meet her parents. It doesn't seem like a big deal, until we establish the fact that Chris is black, Rose is white, and her parents have no idea about his race! So understandably, Chris is a bit sceptical. However, when he actually gets to her parents house, he finds that, maybe, he was right to be worried. Is he reading too much into things, or is there actually something wrong with Rose's family?
I LOVED this film!
As a fan of horror, this film was just everything I wanted it to be. It had a great mix of tension, horror, humour, and things that you don't understand until you watch it again!
The character of Chris is one that was so realistic! I mean, if you've ever been in the situation of being the only person of your race in a room, you'll completely get where he's coming from. I'm in this situation many times a week through uni, so I definitely get it and I think it was written and played perfectly.
Speaking of written, it was written and directed by Jordan Peele. I think this was his film directorial debut, which is incredible because this film was amazing! Honestly, I can only hope to have at least half the directorial debut he had!
The actors were amazing too, they all played their parts perfectly and really made the film as perfect as it was.
I'm obviously not going to spoil it, but the twist in the film is one that I really didn't see coming. It was such an amazing, original concept that I never would have thought of, but it just worked. It worked so well!
It's the kind of film that you have to see twice. I saw it twice and the second time was even better than the first because, with context, your eyes are opened to all these little subtle nuances that you just don't see first time round. It's also really interesting to talk to people after seeing the film, everyone has something to say about it and that's so fun!
But yeah, if you're of the right age (I think it's over 15) then go and see this film. I feel like everyone will be able to take something from it and I have yet to meet a person who didn't like it, at least a little bit!
Thank you for reading.
Will you see this film? Have you already seen it? Tell me in the comments!
Lou xx