September Favourites | 2017
Hey Guys x
Like last month, this month's 'Favourites' post is up late. I had a lot going on at the end of last month, particularly getting ready for university, so I completely blanked on writing this post.
But I'm writing it now, and if you're reading this, then I got it up eventually!
What were your favourite September things? Let me know in the comments!
Favourite Movie: IT (2017)
I've reviewed this already, so you can check that out
here
! But in general, I absolutely loved this film! It was entertaining, it was thrilling, it was completely hilarious, and I'd recommend it to everyone. It's not the kind of horror that will actually scare you, but it's thrilling enough to be consistently entertaining, so please check this out if you get the chance!
Favourite TV Show: Younger
I honestly could not praise this show enough, I absolutely love it to pieces and it's my favourite show right now. If you're interested, it's about a 40 year old single mother called Liza who, after 15 years out of the workforce, finds that she can't get a job. So she does the only thing she can think of, pretends to be 26! Which works, and gets her a job at a great publishing company. However, as Liza starts to make friends and find love as her 26 year old self, things get complicated. Can she keep up the ruse? Or will she end up losing everything she's worked for?
Right now it's just finished it's 4th season, and I honestly loved every single episode. It's a great show in general, but I've found it's also great for stress and anxiety, because it provides some much-needed escapism. In fact, I have no idea what I'm gonna do now that I've finished it!
Favourite Song: Like I'm Gonna Lose You
The version that I've linked here isn't the original, and I've done that on purpose. The original song is by Meghan Trainor and John Legend, but this version by Jasmine Thompson is the version that I first heard. It was used in an episode of The Originals, and it was just so perfect in that scene, and perfect in general. It's a beautiful song, but Jasmine's voice just makes it over the top amazing, and I encourage everyone to listen to the version that I've linked above!
Favourite YouTuber: Hazel Hayes
As someone who wants to be a filmmaker in the future, Hazel Hayes is my absolute biggest inspiration. She's so passionate about her work, and with good reason because she actually makes really good stuff! Her new series 'Prank Me' is now out on 'Fullscreen', and although I haven't had the chance to see it yet, the feedback has been so amazing, and I'm just so proud of all that she's achieved and everything else that's to come. Look out for this woman because she's going so far!
Favourite Game: Sims 3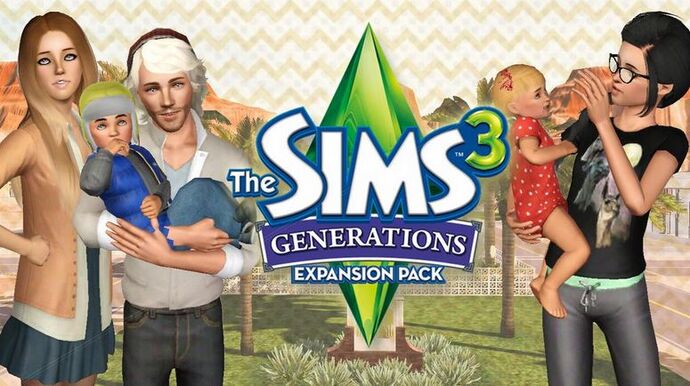 I'm back in a Sims phase of life and it's so much fun. Of course, I should be focusing on uni work, but sims is just so much fun. I swear I lose times when I play this game, because everything goes so quickly. I'm sure I could play the game for 24 hours straight and not even realise it. My favourite thing to do is to create different types of families and let them play out to see what happens to them. They all have distinct personalities, and it's so much fun to look through their memories and see how their lives could have taken a different direction.
Favourite Celebrity: Gal Gadot
Wonder Woman! Gal Gadot! Amazing! I love her so much right now, I love her work, I love the parts of her personality that I've seen when she's on talk-shows, and I just love everything that I know about her. I'm so excited for the Justice League to come out so that we can see Wonder Woman in action once again, but I also can't wait for her to do more different things, so that I can see her acting in many different capacities. I'm totally girl-crushing on this woman, and I love it!
Favourite YouTuber Video (1): Manager Josh Explains The Boss Baby
This video is so hilarious!! It's a Daniel J Layton video in which his manager (I think?) gives his opinion of what the film 'The Boss Baby' is about without having seen it. I had to replay the video as soon as I watched it because I was laughing so hard the first time that I missed a lot of the things that were said. Seriously, watch this video, I couldn't recommend it enough for when you want to have a laugh!
Sorry it was a shorter favourites today, but it's full of such good stuff/people!
What were you loving in September?
Lou xx