The Social Network | Film Review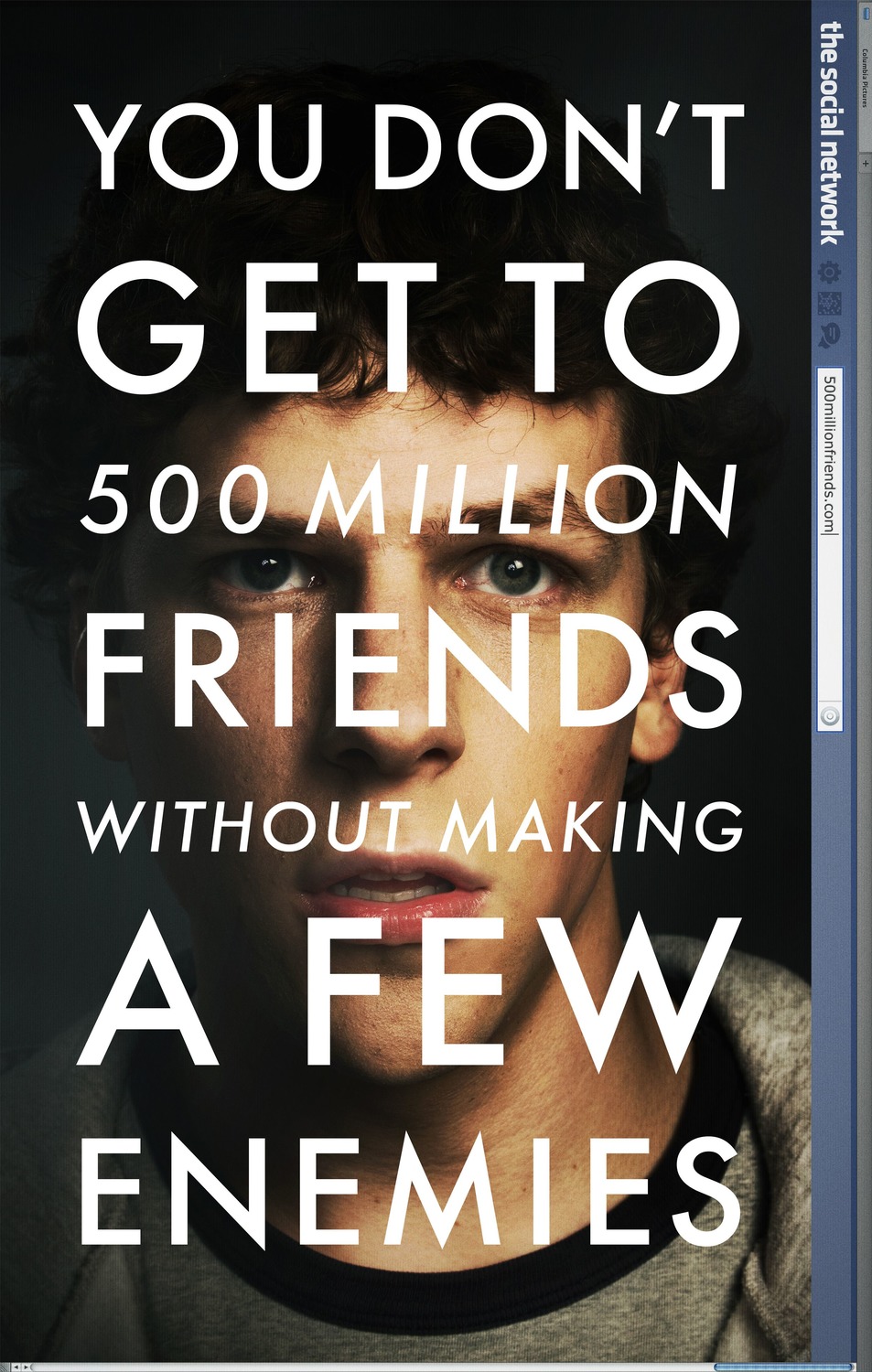 Hey Guys x
Ever since I first started watching Jack Howard, he's always talked about this film. So when I decided to watch a bunch of movies this summer, this was close to the top of my list.
The film stars Jesse Eisenberg, Andrew Garfield and Justin Timberlake (amongst others) and is about how 'Facebook' came to be. However, although Facebook is the umbrella that the film is based on, what it's actually about is a lawsuit that it taking place between it's creator Mark Zuckerberg, his best friend, and twins who claim that Zuckerberg stole the idea from them.
The one word that I'd use to describe this film is interesting. Really interesting, so intriguing. Just the basic premise of becoming famous due to creating something so amazing from scratch is such an interesting thing to think about. And then you have to think about the kind of person who would do that, and the way that it would effect them.
Something that struck me whilst watching this film was the fact that, I didn't like the character of Mark Zuckerberg in the slightest. I think it takes real guts to make a film where the main character isn't likeable, and isn't someone that the viewer is able to relate to. If anything, he's the advert for 'what not to do if you wake up a millionaire'.
Having said that, Jesse Eisenberg played the role perfectly. He really embodied it and definitely made the film what it was.
But the different dynamics between the characters was the most interesting, intense thing about the film, and I really loved it. The tagline is completely right - fame and success comes at a price. The fact is, there's always going to be someone trying to take you down, especially if you need slight help to come up with the idea in the first place. Everyone wants a piece of that success.
However, my favourite character without a doubt was Andrew Garfield's, because he's the character that every one of us could have been. He helped his best friend out with something, and managed to get caught up in this crazy world with no idea of how to get out without getting hurt. He's the character I sympathised with the most, and the character that I wanted the best things to happen for.
In addition to all of this, the writing, cinematography, and direction of this film was amazing. It was just such a genuinely good, well-made film, and I can understand why it's loved the way it is, particularly by Jack who is a filmmaker.
Thank you for reading.
Have you seen this? Comment below what you thought!
Lou xx